Description: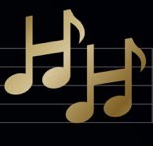 We are Harrogate Harmony singing club and we want to encourage more men to take up singing in four-par harmony.
We are running a five-week course, including a concert to entertain our family and friends in the final week.
The course is aimed at both newcomers and those who have not sung for a while. You will learn within a group in a friendly and informal setting. Our aim is to have fun singing together.
You do not have to be able to read music

No experience necessary

Man of all ages welcome
Join us at 7:30pm on Wednesday 20th October at St Peter's Church, Cambridge Road, Harrogate HG1 1PB (Entrance next to Primark).
For more information visit
www.harrogateharmony.org.uk
, or our Harrogate Harmony Facebook Page. Contact Harold Blackburn at
haroldblackburn2@outlook.com
or call 07949 267344 to book your place on the course.
The total cost for the five-week course is just £10 which includes all course materials and tuition. All you need to do is let us know you are coming, turn up on the 20th and the following four Wednesday evenings.
We look forward to meeting you.