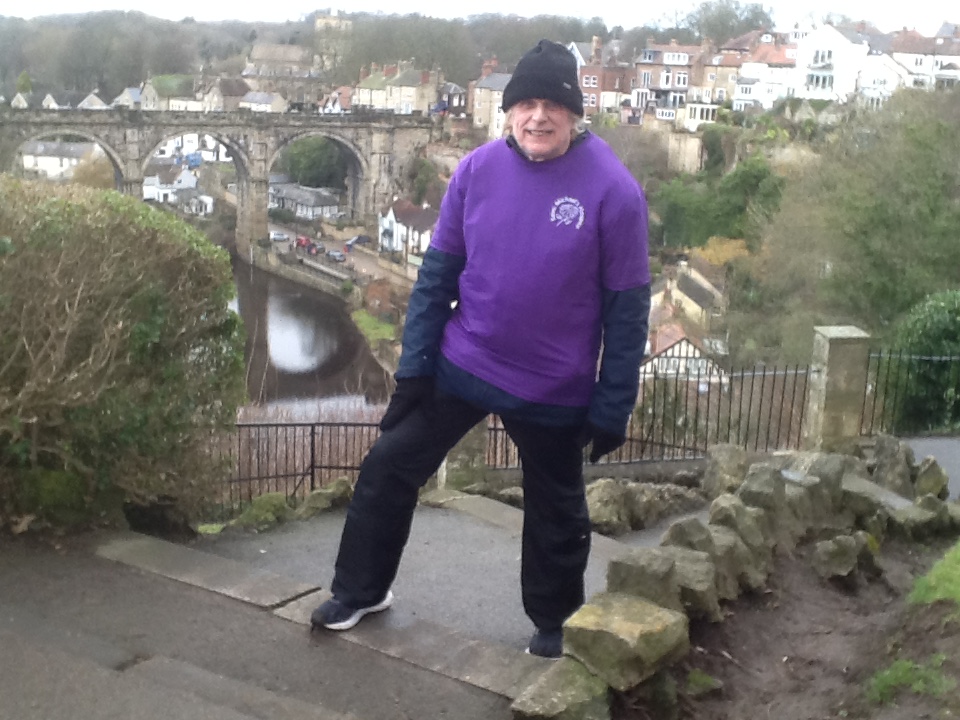 Robert Aspin has been a member of Harrogate Harmony for many years, singing Lead in many of our recent concerts. Robert, a former mayor of Knaresborough, has turned his hand to more physical pursuits recently by undertaking a 150km walking challenge raising money for Saint Michael's Hospice.
Robert completed his challenge last week and was rewarded with a wonderful piece in the local newspaper which sadly we are not allowed to reproduce on Facebook.
Robert is pictured here at the top of the castle steps in Knaresborough.
Very well done from all of his fellow barbershoppers, and should anyone wish to contribute to his sponsorship please visit
www.just-giving.com/fundraising/robert-aspin